What is Clinic To Community?
In January 2015, Critical Care Services Ontario published Provincial Guidelines for the Management of Epilepsy in Adults and Children. These guidelines were developed by the Epilepsy Implementation Task Force in an effort to standardize and improve epilepsy care across the province. Within these guidelines, there is an Epilepsy Education check list of important information that people living with epilepsy need to know.
Epilepsy Southwestern Ontario developed the Clinic to Community program to ensure that every newly diagnosed individual and their family receives this information, learns about their seizures, receives assistance with system navigation and develops a network of community support services. We want to ensure you are empowered with authoritative information so that you and your family can make informed decisions and live well with epilepsy.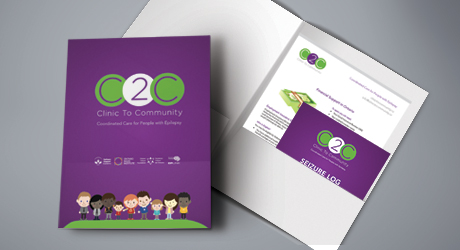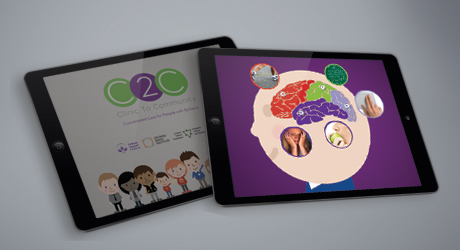 Successful diagnosis and treatment of epilepsy can be improved through the informed participation of family members or support person(s). Because seizures often occur at home or in the community, your health care team will depend on you to provide an accurate history of what happened.
The four components of the Clinic To Community program:
1. Clinic to Community©  Educator will meet with you to:
Teach you to document what happens before, during and after a seizure. This will help you to identify triggers that may have provoked the seizure. This information will also help you to prepare for your medical appointments and to get an accurate diagnosis with an effective treatment plan.

Answer your individual questions about seizures and epilepsy (causes, type of seizures, etc.).

Help you and your family determine when a seizure is a medical emergency and when it is not.

Help you understand your treatment options (lifestyle management, medication, diet, surgery).

Help you cope with the unpredictability of the next seizure and the fear that you may feel.
Knowing what to expect, what to do, and how to manage is important for every person diagnosed with epilepsy. People who understand their seizures are less likely to depend on the hospital emergency room as a principal source of support, because they are empowered to know when a seizure is or is not a medical emergency. They also are more likely to gain control of their seizures and to live well with this chronic condition.
2. Provide you with an overview of seizures, epilepsy and seizure first aid for parents, youth and adults.
3. Provide you with a seizure log to document triggers along with what happens before, during and after a seizure.
4. Provide you with a series of strategy sheets.
To request a complimentary appointment with a Clinic to Community© Educator, please email [email protected].
The goals of the Clinic to Community program: